Caliban Books is now an affiliate of Bookshop.org, the indie book trade's secret weapon against Amazon. You'll find new copies of all the books you're itching to read that we might not have in stock, shipped directly to you. A portion of every sale made through our affiliate link goes back to Caliban and supports the survival of independent book shops through the dark days of Bezos and COVID.
WAYS TO EXPLORE CALIBAN ON BOOKSHOP.ORG:
1. Use this search bar to find new books available
through our Bookshop.org storefront:
---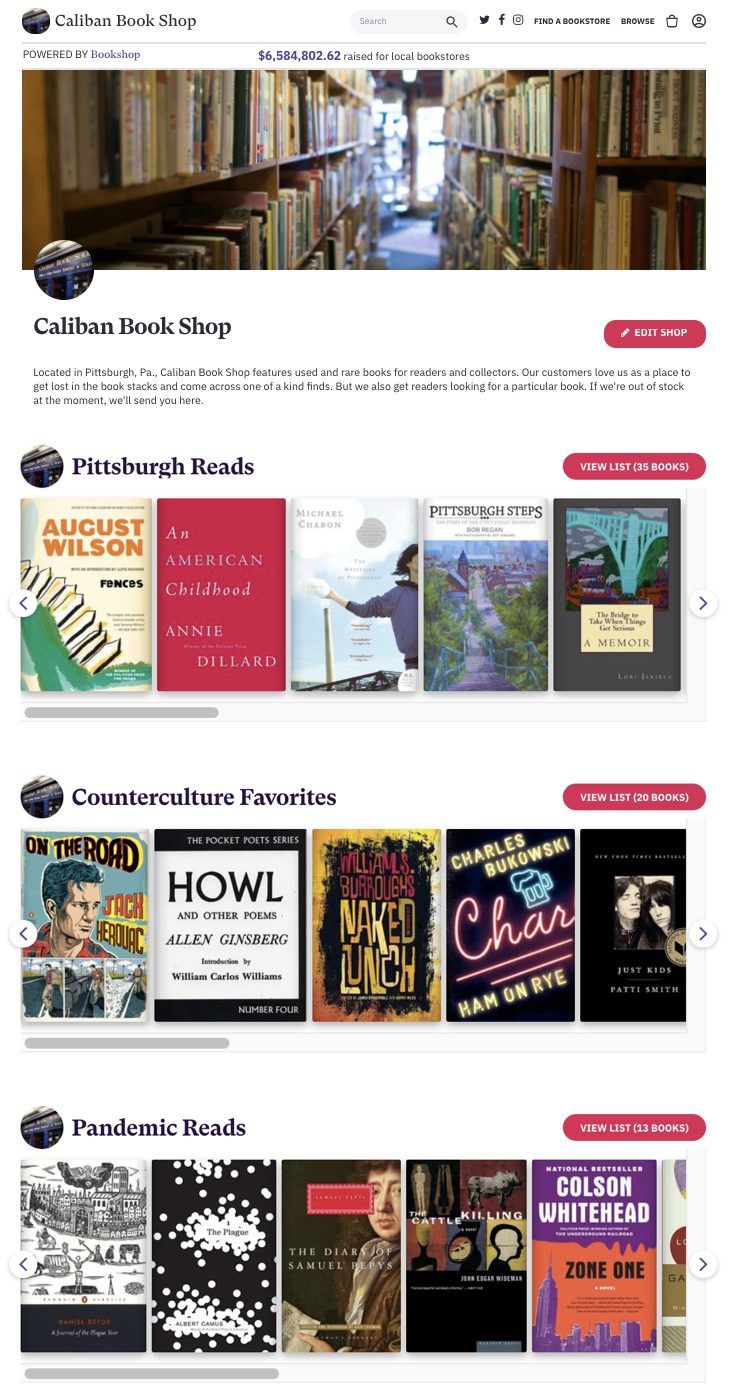 Tip: It can be easy to accidentally navigate away from the Caliban-affiliated section of Bookshop.org. If you're making a purchase, be sure to check for the Caliban logo on the upper-left corner of the webpage to ensure your purchase is correctly linked to our shop. If you experience any issues, just email us at info@calibanbooks.com.
---
3. Explore some of our all-time favorites:
---
---
ORDER GIFT CERTIFICATES ONLINE
We now offer our classic, 100% paper gift certificates delivered to your door.
Gift Certificates can be redeemed at our Pittsburgh storefront (or by special arrangement for our faraway fans). Not valid at bookshop.org.
NOTE: For those of you looking for Caliban online listings, we no longer do that. A portion of that inventory is available under new ownership on eBay.