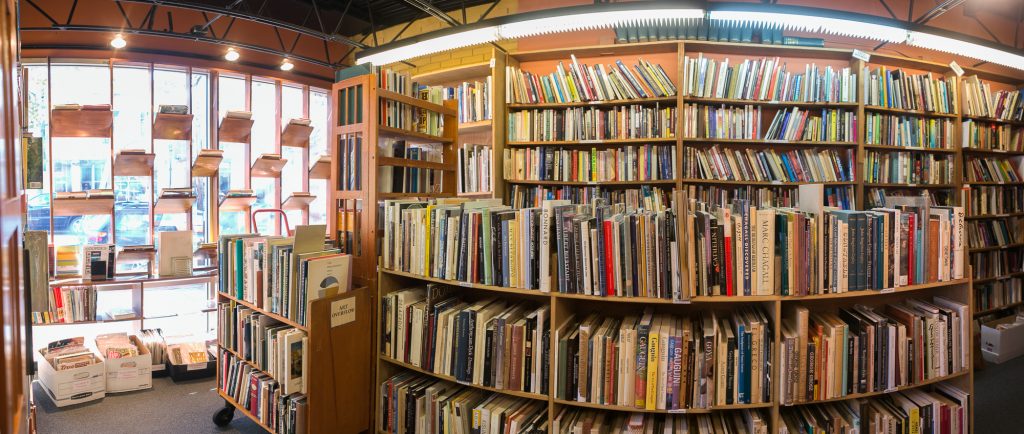 Caliban Books buys and sells books, autographs, photographs, printed material, and original art. We carry everything from quality paperback fiction, poetry and philosophy, to scholarly books in many fields, to rare books dating back to the 16th Century. We also sell a choice assortment of indie books and zines by local authors.
We choose our books with care and avoid bestsellers, romance novels, and the like. Our prices tend to be 25% lower than online sellers, and we have a basement full of paperback fiction, mysteries, science-fiction all priced way below retail.
Our storefront is also home to Desolation Row, a small, independent record store specializing in Indie Rock, Sixties Pop, Punk, Americana, Folk, Blues, and Jazz owned and operated by Kristofer Collins. Desolation Row now carries a small selection of new books on music and pop culture. Don't see what you're looking for? We order new vinyl, CDs and books in all fields! 412-681-9111 or desolationrowcds@yahoo.com. Check out the Desolation Row blog and Facebook for updates on new releases.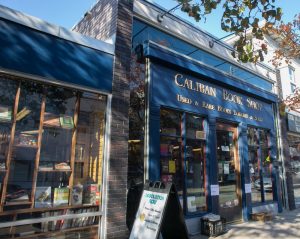 410 S. Craig St.
Pittsburgh, PA 15213
Monday-Saturday
10am-5:30pm*

Sunday 12pm-5:30pm

*open most Thursdays until 8pm
Caliban Book Shop buys and sells books, autographs, photographs, printed material, and original art. We purchase anything from single items to entire libraries, contemporary releases as well as rare items.
Caliban Books employs a number of knowledgeable and friendly assistants who know a lot about literature, history, books and old stuff. We look forward to helping you and are happy to recommend books to read, books for gifts (birthdays, retirements, special occasions), or books to collect.
Interested in selling? We make free house visits in an extremely wide radius around the Pittsburgh area (we're talking thousands of hectares). We pay generously and remove promptly. We also purchase items brought into our shop during business hours (please call ahead if you are bringing in items to ensure a buyer is present).
We are no longer doing appraisals, but would happy to give free verbal evaluations for material brought into the shop (best to call ahead), and if you need appraisals for tax, insurance or legal purposes, we can certainly refer you to qualified appraisers.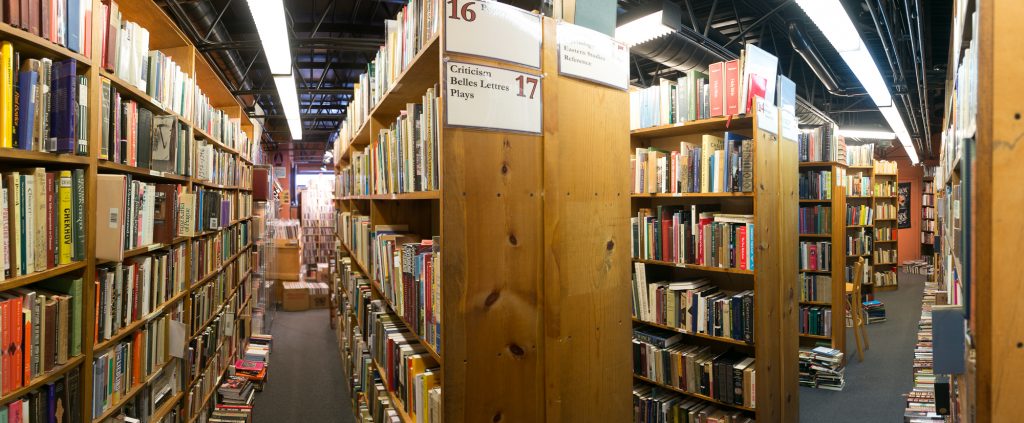 Our Friends and Other Places for Local Book News:
Littsburgh – Literary Pittsburgh
Pittsburgh Contemporary Writers Series