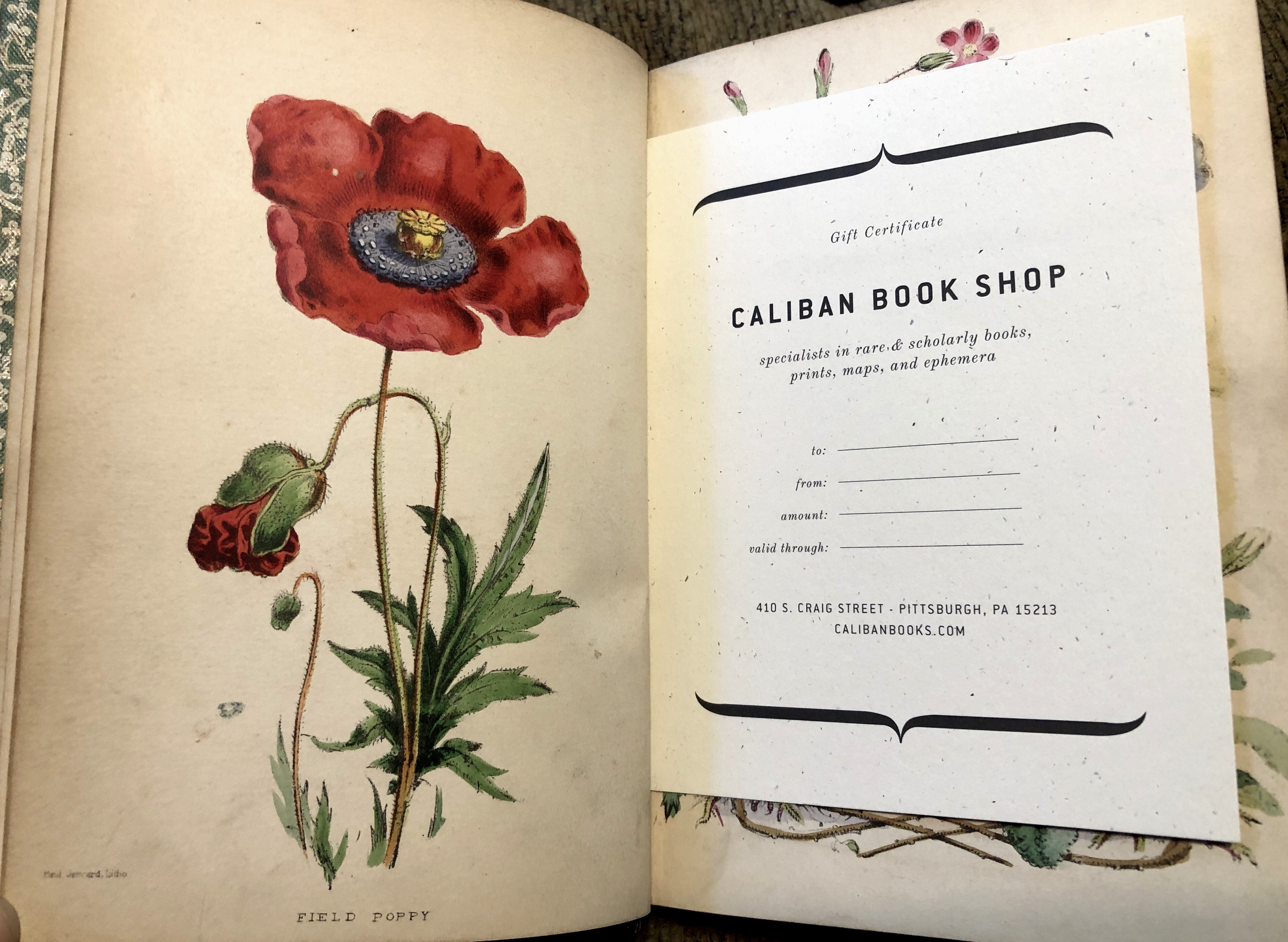 You can now purchase a Caliban Book Shop gift certificate online and we'll mail it to your destination of choice!
Gift certificates issued during the pandemic have no expiration date, so there will be plenty of time to cash in. Don't worry, if your gift certificate gets lost in the mail—or a desk drawer, or the laundry—we keep electronic records so the value of your certificate won't be lost, even if the physical card should be.
Gift certificates are available in preset denominations of $25, $50, $75 and $100, and can be purchased through the links below. If you'd like to purchase a gift certificate for a custom amount, just send us an email and we'll take care of it directly!