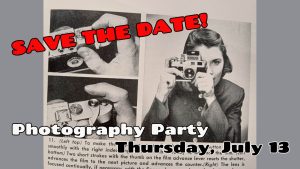 The evening of Thursday, July 13th, we'll be throwing a Photography Party at the shop. We hope you can join us for a showcase of photography, ephemera, & postcards.
Highlights of the evening will include:
*Used photography books, 20% off!
*B & w photo prints for sale!
*New selection of vintage postcards!
*Pittsburgh postcards, Pennsylvania postcards, linen postcards, & more!
*New selection of NEW Pittsburgh postcards!
Thursday, July 13
5 to 8pm
410 S. Craig Street